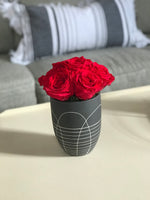 Tired of sending boring gifts?
So many gifts are disposable or unmemorable. When you feel "blah" buying a gift, you worry it will be met with the same response.

At Love Always, Abby, we believe the gifts you give ought to showcase how much you really care. They should be unique, thoughtful, and designed to strengthen your bond.

With hardly any care, our very real, carefully preserved roses brighten up your loved one's space for up to a full year.
Love Always,
Abby
Order Now
A gift as thoughtful as your intentions
Handcrafted Arrangements
Our arrangements are made with you in mind. We stylize every arrangement and hand-select beautiful vases that will look great in homes and offices. Our arrangements are also made with love-we even name our arrangements after those we love and admire.
Naturally Preserved to Last
Preserving roses is a 100% natural technique that maintains the natural appearance of roses. Preserved roses contain no harsh chemicals, allergens or fragrance, making them the perfect gift for anyone with sensitivities to pollen or fragrance. 
Order Now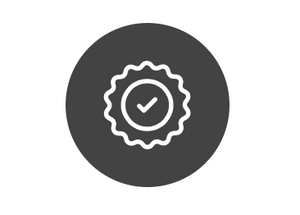 100% Satisfaction Guarantee
We have been sending love for over five years with hundreds of happy customers each year. We commit to you that your loved one will be delighted by their gift and will enjoy their roses for up to a year. We will replace any arrangement that arrives damaged or broken.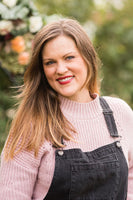 "I want to help people give really meaningful gifts."
I'm Abby Schlueter, owner and founder of Love Always, Abby. I started selling preserved roses out of my small-town flower shop, and it didn't take long to notice that almost everyone who received them came back to buy one for someone else because they loved theirs so much. 

I knew that I needed to make it possible for anyone to send the unique and lasting beauty of preserved roses.

I am passionate about the idea that a great gift should be thoughtful, express true emotion, and strengthen a bond between two people. These arrangements do all these things! Every time your loved one looks at their roses, they will think of you. Thank you for partnering with us to make the world a brighter place!
Ordering Is Easy!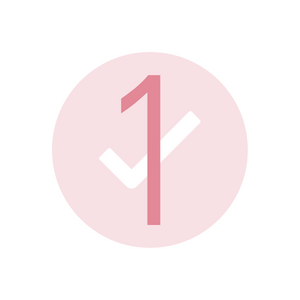 Pick the Occasion
Search arrangements that we recommend by occasion. From friends to family members to clients, we have it all!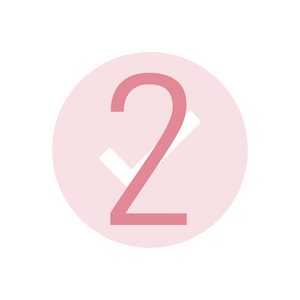 Write Your Message
All of our gifts are intended to be personal, so write a thoughtful message to be included with the arrangement.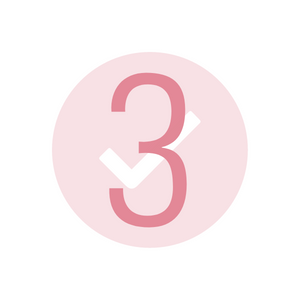 Ship It
Shipping is easy and convenient. Just tell us an address and we will make sure the gift is sent to their front door safe and sound.
Testimonials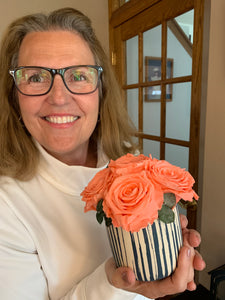 Pam, MI
I received this beautiful rose bouquet from my son and daughter in law❤️! I love that it is preserved and will last for so long. They are just gorgeous! Thank you Abby!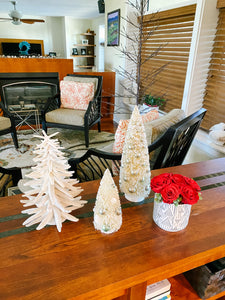 Laurie, FL
I wanted to text you to tell you how beautiful all of our arrangements are and how we all love them. They are really amazing.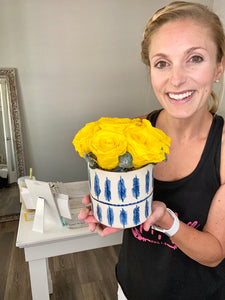 LeeAnn, TX
I think of my husband each time I sit at my desk and just adore this arrangement! I love fresh flowers, and I've settled for fake arrangements on occasion, but this is the best combination of the perks of both! It shipped pretty quickly with lots of care in the packing to preserve it well. This gorgeous arrangement is even better than I expected because it still smells so good. 
Thanks again Abby!!!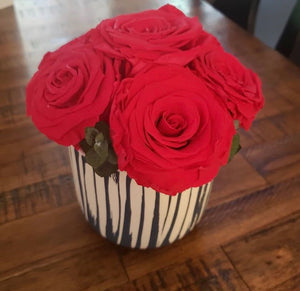 Rachel, TX
Ordered preserved real roses from @lovealways_abby. They last up to a year and are comparable in price to a bouquet of flowers you'd normally send. Lots of options, I love mine!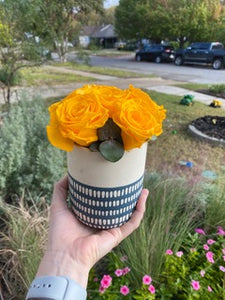 Morgan, TX
These roses are the perfect addition to brighten your mood and your space. I recommend them to anyone, not to mention they are the easiest plants I have ever had to care for - close to zero maintenance! I love everything about these arrangements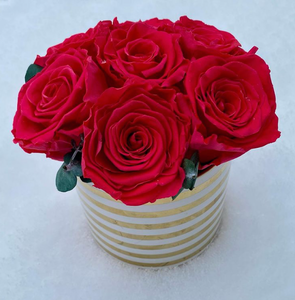 Melody, AK
I ordered this bouquet of preserved roses for my mom and thought it was so pretty I decided to order one for me too. Thank you, they are beautiful and I appreciate your excellent customer service.
Jennifer, FL
Thank you Abby! My mom loved the roses for her birthday and sent me pictures right away. The arrangement you created is beautiful and the packaging was very pretty and protected the roses perfectly. My order was processed right away and it was delivered on time. You made her day! I would definitely recommend.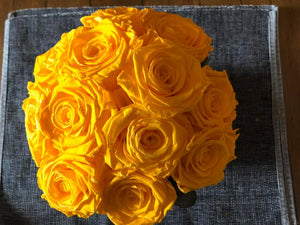 Inni, IL
I absolutely adore my arrangement! Thank you so much for creating a piece of beauty that will accent my home for many months to come. The arrangement was packed well and came out of the box perfectly. Highly recommended!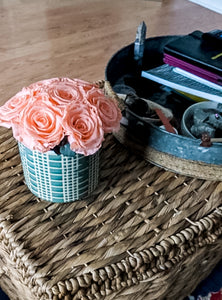 Kristy, NY
It's the perfect accent for my living room, I love it!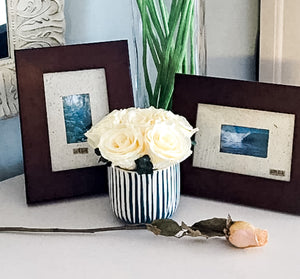 Sue, IL
Sent this gorgeous preserved rose arrangement to my cousin for her Christmas Eve birthday. She opened it while we were FaceTiming. She absolutely went nuts over the fact they were real preserved roses. She loved it so much she ordered one for her sister in law in Texas.
FAQ's
How long will the arrangement last? 
With proper care, these arrangements will last for months. Some customers have enjoyed their arrangements for over a year. 
Will there be an invoice enclosed in the package? 
Unless requested, we never include an invoice in our packaging. We treat every order as a gift and will not include the price. 
Can I request a specific delivery date? 
Yes! On the checkout page there is a notes section, please include the desired delivery date here. We will do our absolute best to get as close to the date as possible, but we cannot guarantee exact delivery dates. 
Can I customize an arrangement? 
Yes! Just email us what you'd like and we will do our best to accommodate. There is a $20 service charge on all customized orders.